Studying abroad for foreigners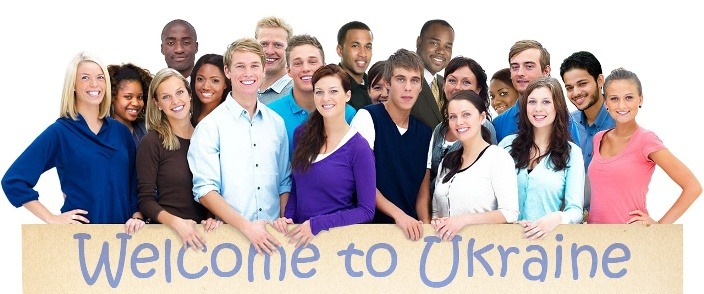 СПИСОК УЧЕБНЫХ ЗАВЕДЕНИЙ:
There are students from more than 130 countries which study in Ukraine. According to the data of Department of education and science, there are about 61 thousands of foreign students in Ukraine and every year this number is increased.
One of the main reasons for higher education in Ukraine for foreigners is a quality of academic school and the level of acquired knowledge. For many representatives moving to study in Ukraine is the way to live, study and work in one of the European country. Important financial issues — to pursue higher education in Ukraine is cheaper than in other European countries.
Ukrainian engineering and medical schools are the most popular among foreigners, because the medical profession, engineer, economist — one of the most popular in their homeland. Foreigners can get education in Ukraine as the first and second degree and academic degree, depending on level of education and professional training. The reason for the registration of visa to study in Ukraine is the invitation of the Ministry of Education, issued by the university, which plans to study the foreigner. Language teaching of foreign students mostly Ukrainian and Russian, but you can learn English in some specialties. The first 5-10 months foreigners preparing for entering to the higher education, learning Russian or Ukrainian language not only in common but also at the level of professional terminology and also depth-study basic secondary school subjects, the so-called preparatory courses. An important direction of these training schools are educational work: an acquaintance with history, culture and traditions of Ukraine. Students take part in cultural events on faculty, academy or university, city and region. At universities there are clubs, groups, themed evenings, parties and sporting events.
Our team of consultants is ready to help ambitions pupils enroll in the top-ranked Aviation, Medical, Economic and Engineering Universities of Ukraine.
It is not a secret that admission to Technical or Engineering, Economic, Medical and Aviation educational establishments has never been easy. Despite all difficulties (like tough entrance competition and high tuition fees), the number of students wishing to study in Ukraine Aviation, Engineering, Medicine and other related programs is constantly raising.
Undoubtedly, foreign applicants face difficult times when trying to enter a university abroad. First of all, it is necessary to choose the right educational establishment and a faculty or course that matches your requirements and interests, and will eventually help achieve your career goals. It is also crucial learning entrance requirements and peculiarities of studying in a foreign country. Another challenge awaiting for foreign pupils is a high tuition fee.
To make the entrance process easier, it is recommended getting professional consultations and assistance. Our team of consultants is ready to help ambitions pupils enroll in the top-ranked Aviation, Medical, Economic and Engineering Universities of Ukraine. We will help choose the right university and assist with the admission process. Moreover, we'll help you get your visa and find suitable housing facilities. We'll do our best to prepare you for a comfortable life and study in Ukraine.