FIRM "AVERS-EXPRESS" IS A TEAM OF HIGHLY QUALIFIED EMPLOYEES WITH BIG EXPERIENCE.
WE LOVE, VALUE AND WORK FOR YOU, OUR DEAR CLIENTS! DURING OUR ENTRANCE CAMPAIGN, WE BECOME FRIENDS, AND IN THE FUTURE – PARTNERS IN MANY DIRECTIONS. GOOD LUCK TO YOU ON THE CHOSEN WAY!
WE VALUE, LOVE AND ARE PROUD OF EVERYONE OF YOU, OUR DEAR STUDENTS!
OUR HISTORY
1992 – the beginning of the work of "Avers-Express LTD" in the field of tourism;
1999 – obtained a licence of the Ministry of Labour of Ukraine for mediation in the field of employment abroad;
1999-nowadays – providing intermediary services in the employment of Ukrainian citizens abroad;
2000 – new department of the company – the recruiting agency "Career" was opened and started to work (2000-2005 R.A. "Career" was a member of the association of recruiting agencies "Metropolis");
Since 2006 – a member of the Ukrainian Recruiting Association;
2006-2011 – regional partner of "Gulfstream" association in the Poltava region;
Since 2007-2008 – new directions: higher education and language courses in Europe;
Since 2008 – opened new directions – real estate abroad. Concluded contracts about cooperation in the sphere of sale of real estate in Spain, Turkey, Czech Republic, Slovakia;
Since 2009 – new directions: higher education and language courses in the USA;
Since 2011 – concluded contracts for education in China, Slovakia, Poland, Canada, Austria, Germany and other countries;
2013 – the first graduates of Ukrainian schools became successful students of Slovak universities;
2014 – First 9th-grade students were sent to study in Slovakia colleges;
2016 – signed a contract about long-term legal employment in the UAE;
2016 – signed a new contract with the representative of Poland on the "Work&Study" program;
2017 – the start of cooperation with educational institutions in the USA and Canada under the program "Work & Study";
2018 – the first Ukrainian citizens got the opportunity to get free employment in Slovakia.
A free trip to China was organized for a group of Poltava residents – medical practitioners and professors of the Ukrainian Medical Dental Academy with the aim of participating in an international medical conference, internship and exchange of experience;
2019 – for the first time, a study tour was organized in educational institutions in Slovakia.
New cooperation agreements have been signed with partners from China.
It has become possible for our clients from Ukraine and the CIS to study and stay at colleges and universities in China under grant programs.
Our first clients from Ukraine and Russia were sent to study in China;
2020 – our range of services is expanding, the range of partner educational institutions in the countries of Europe, China, Canada and the USA is growing.
WHY CHOOSE "AVERS-EXPRESS LTD"?
Only legal employment (licence of the Ministry of Labour of Ukraine AG №507845 dated 19.01.2011);
Reliable foreign partners;
High level of professionalism in working with clients;
Guiding clients up to the full employment or to the beginning of education;
Constant customer support abroad, assistance in resolving all the issues.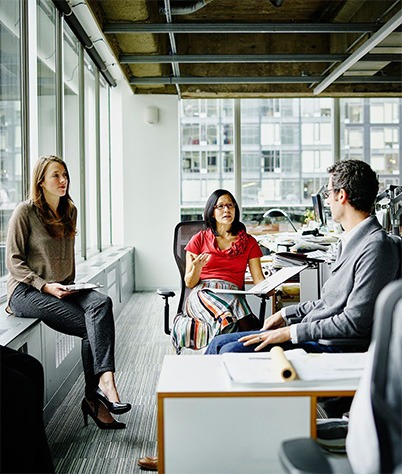 In case You have any questions, do not hesitate to contact us!