Kharkiv is one of the largest cities in Ukraine and
the regional center of the Kharkiv region. Founded in 1654.
The population is about 1.5 million people.
Kharkiv is considered to be the student capital of Ukraine.
Currently, specialists from 69 universities of various forms of ownership and levels of accreditation are trained in Kharkiv, including 17 universities and 9 academies.
Many of them are educational brands with a worldwide reputation. The specializations of universities are very different: from
technical – to agricultural, from military – to creative, from medical – to
economic. More than 160 thousand students study at the universities of Kharkiv, including about 12 thousand foreigners.
So many young people from different ends of Ukraine, the republics of the former USSR and foreign countries creates a unique opportunity for communication, cooperation, exchange of experience, overall unique atmosphere of a student city.
The climate in Kharkiv is moderate continental. In winter, the weather is changeable: frosts alternate with thaws.
The average annual temperature is +7.5 ºС. The coldest month is January: -7 ºС, but sometimes -15 ºС and even -30 ºС. Summer is hot, the warmest month is July, the average temperature is +21 ºС. June and July have the highest rainfall but despite this, in summer in Kharkiv is very comfortable: there are beautiful parks, squares, fountains, many summer cafes.
Kharkiv ranks second in Ukraine in terms of scientific and educational potential.
On average, more than 33 thousand specialists are trained here per year, Kharkiv is a city with rich cultural traditions. 6 large theaters, many museums. Concert halls, Kharkiv Regional Philharmonic. The circus, zoo and dolphinarium of the city are also popular places to visit.
All conditions have been created here for playing sports and raising the future masters and champions. There are 19 stadiums, 850 sports grounds, 363 sports halls, 19 swimming pools, more than 40 tennis courts, golf club.
Kharkiv is a multinational city. The uniqueness of Kharkiv lies in the fact that during its entire history there has not been a single major conflict between residents on national, racial or religious grounds. The inhabitants of the city are known for traditional hospitality to guests, wherever they come from.
Arriving here, you will surely find a sincere and warm welcome, see a city that will amaze you with a variety of architectural styles, traditions and ideas, and just have a good rest.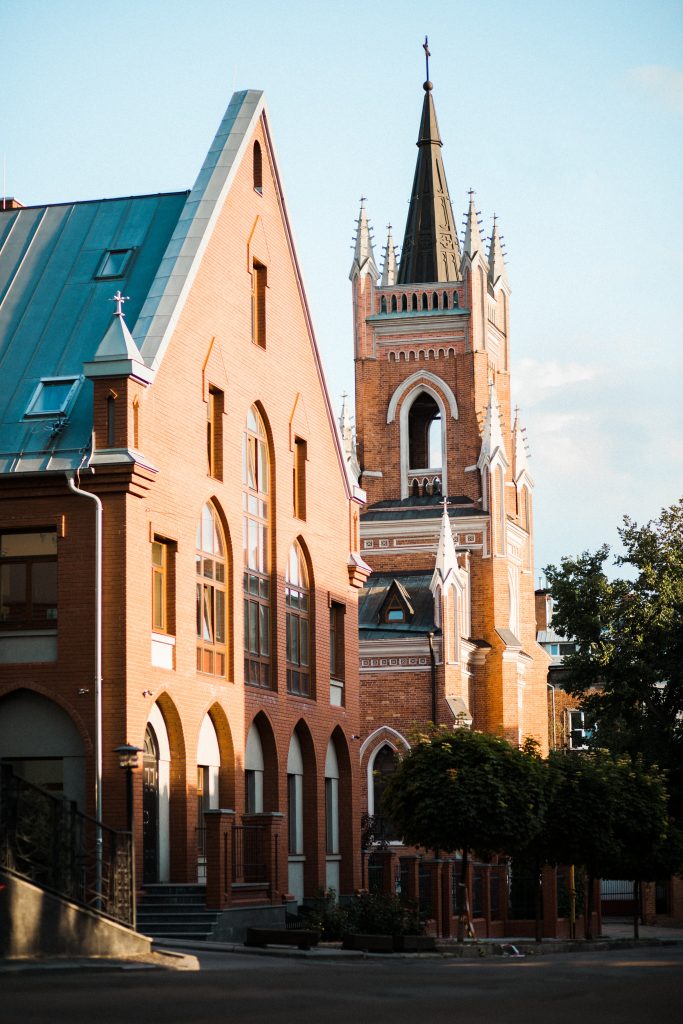 Take a look at Kharkiv Yourself!