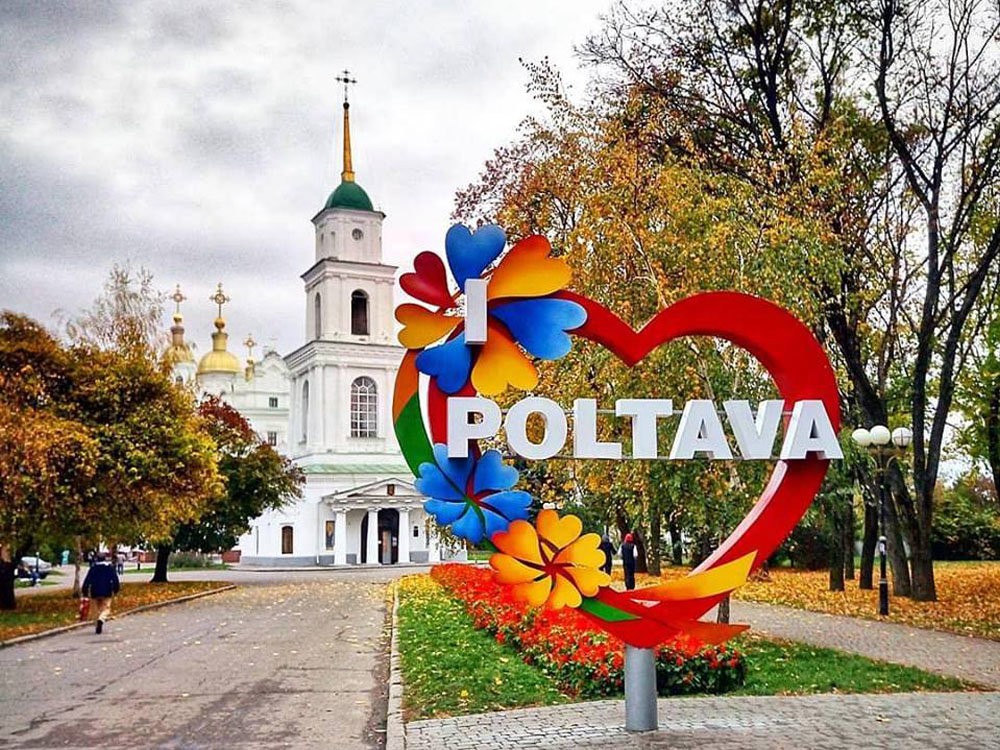 Poltava is the most exquisite part of Ukraine. Someone was born and raised here, someone has found the dream, someone has come here and stayed forever, falling in love with the unusual charm of a unique city. Undoubtedly, if you want to know Ukraine you should visit Poltava. If you imagine that our country is a living organism, then Poltava's place is in the very heart of it, exactly where the soul of Ukrainian people is.
Poltava is a pleasant, comfortable, friendly, marvelous and distinctive city, full of legends. Much can be recalled from the history of the native land; it is in Poltava that the ancient past is picturesquely combined with stunning natural landscapes, vivid life and a special aura of local hospitality. It is a real European city with unique architecture, cozy streets, public gardens and cafés. Every place in Poltava is filled with grandeur
and beauty that captivates the eye, fascinates and inspires. Poltava is a cradle of talents, since it is related to the life and creative work of prominent poets,
philosophers, artists, composers, scientists, whose names are glowing with dignity in the treasure of world wisdom.
Poltava is fairly considered a students' city. It is here that the talented, creative youth, who is the bright hope of our land, a powerful factor for its social and economic development and spiritual enrichment, is trained.
The heart of contemporary Poltava beats in unison with the heart of Ukraine. It is rebuilding, rejuvenating, growing more appealing…