Eugene Chepel. Nitra (Slovakia)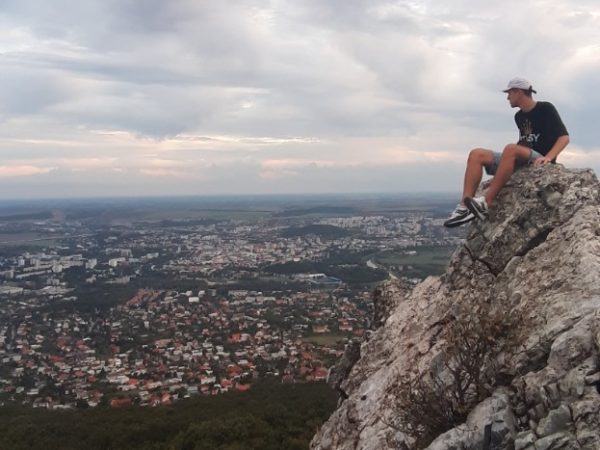 I started the 2019 school year in Slovakia. I am currently a freshman at the Constantine Philosopher University in Nitra. My choice is "English in communications". Learning is not easy, but interesting. By the way, for us, foreigners, education is free.
I live in a room with a Ukrainian and a Slovak. Our international team was already in the mountains. We overcame the highest point of the Nitra region.
I do not forget about my faithful friends who also study in Slovakia. I visited Maksym Chernyak, a student at Comenius University, and Sasha Shyshkov, a student at the Slovak Technical University. I really liked Bratislava! Now I dream of seeing other cities in Slovakia and nearby European countries. The main thing now is studying, successful passing of exams in the first session.
I want to tell everyone who plans, and maybe still hesitates, to enter the educational institutions of the Slovak Republic: dream, strive and everything will work out for you. The Main is your wish. And of course, parental support.
By the way, together with them, I convey my words of congratulations to the employees of Avers Express LLC, who helped us with the choice of the university, to draw up all the necessary documents correctly and in time, they took care of and are taking care of us in Slovakia.