Summer Slovak Language Course in Bratislava at Comenius University
Program:
– Creative workshops (folk dance, theater, art, singing, creative writing, photography and film);
– Sightseeing tour of Bratislava, a walk around the neighborhood;
– Boat trip to Devin Castle and other tourist walks in Bratislava;
– Presentation of Slovak art (film screenings, performances by artists, visits to exhibitions, concerts, etc.);
– Attending cultural events in Bratislava;
– Sports day on Maggio beach on the bank of the Danube;
– Day trips to research centers;
– Meetings with important personalities in the field of art, culture and sports;
– Presentation of the results of creative seminars during the final evening.

Cost: 580 euros.
Registration fee: 100 euros.
Accommodation: 21.80 euros per night in a double room of the hotel "Druzhba" in Bratislava (19 euros + 1.80 – city tax), with breakfast. Meals are provided during the day in the cafe of the Druzhba Hotel.
Three-day excursion program in Slovakia (optional): 99 euros.
Attention!!! Everyone under the age of 18 needs a trustee to attend these summer courses!
Trustee services: 100 euros.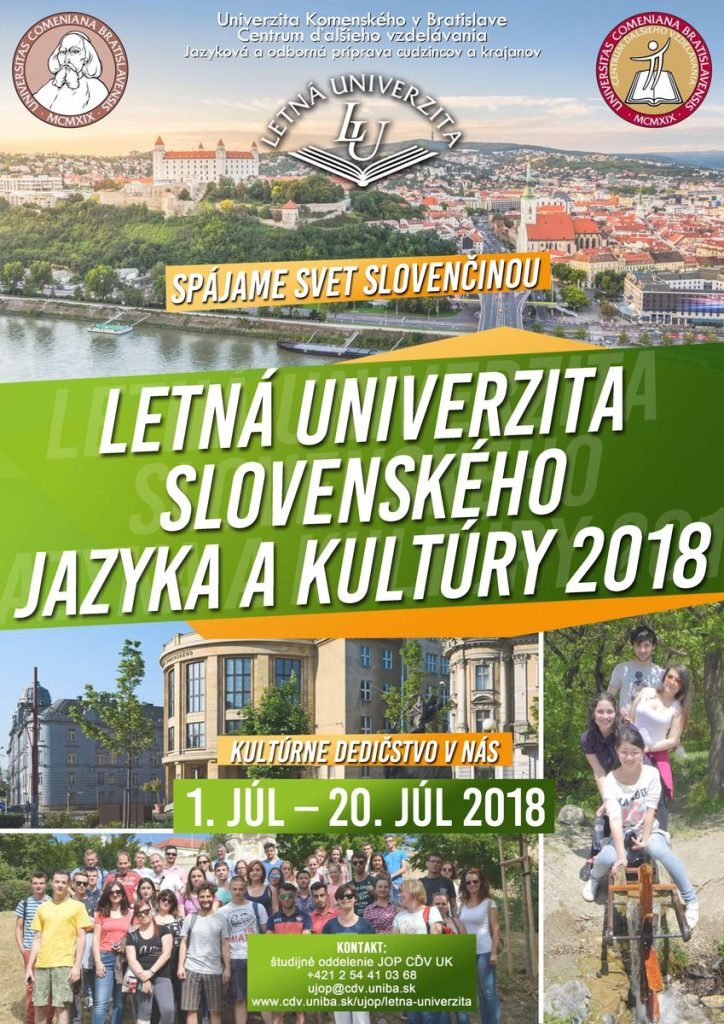 Interested? Do not hesitate and contact us!​