Summer Slovak Language Courses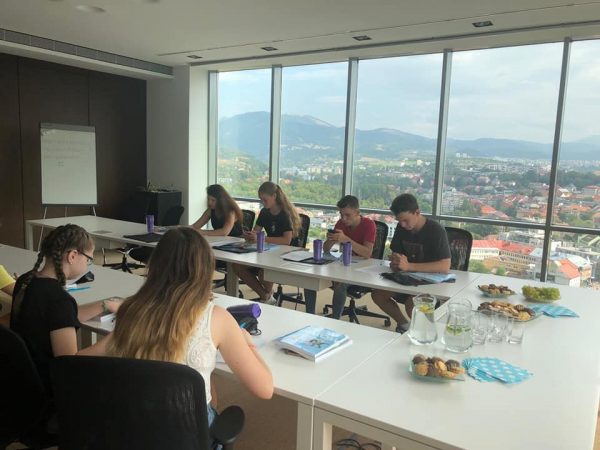 Dear friends and classmates! Those who plan to study or emigrate to Slovakia, and those who just want to relax and learn Slovak for their future use.
Together with our partners, a wonderful language school in Banska Bystrica, we invite schoolchildren and graduates to monthly Slovak language courses. We promise high quality, excellent company, a lot of fun and language skills just after a month of classes!
So, here are the details!
City: Banska Bystritsa.
Duration: from August 1 to August 31.
A number of hours: 85 hours.
Accommodation: from 110 euros per month.
Course price: 750 euros.
Who can come to the courses?
1. Children who have in their hands a document on admission to a university or secondary school in Slovakia,
2. If You have or before 1.08. You will have a visa D.
The indicated price includes:
1. The course of the Slovak language. Classes are taught by native speakers,
2. Textbooks and handouts
3. Certificate of completion of the Slovak language course,
4. Familiarization with the infrastructure of the city: shops, train stations, post office, swimming pools, universities, etc.,
5. Excursions, rafting, sports activities,
6. Meeting upon arrival at Banska Bystrica and transfer to the residence,
7. When participating in the program as a family, there is a discount.
Additionally paid:
1. The trip from home to the town of Banska Bystrica,
2. Accommodation – in a residence (dormitory) in a room for 2 people, from 115 euros per month,
3. Meals – 130 euros per month in the restaurant (Monday-Friday) breakfast, lunch and afternoon tea,
On request for an additional fee, with the number of people wishing at least 5 people, excursions to Vienna, Budapest, Krakow, Prague, Warsaw are possible.
We are waiting for you, it will be interesting, active and useful! If You are interested or have any questions, write or call us and our specialists will help You!
Interested? Do not hesitate and contact us!